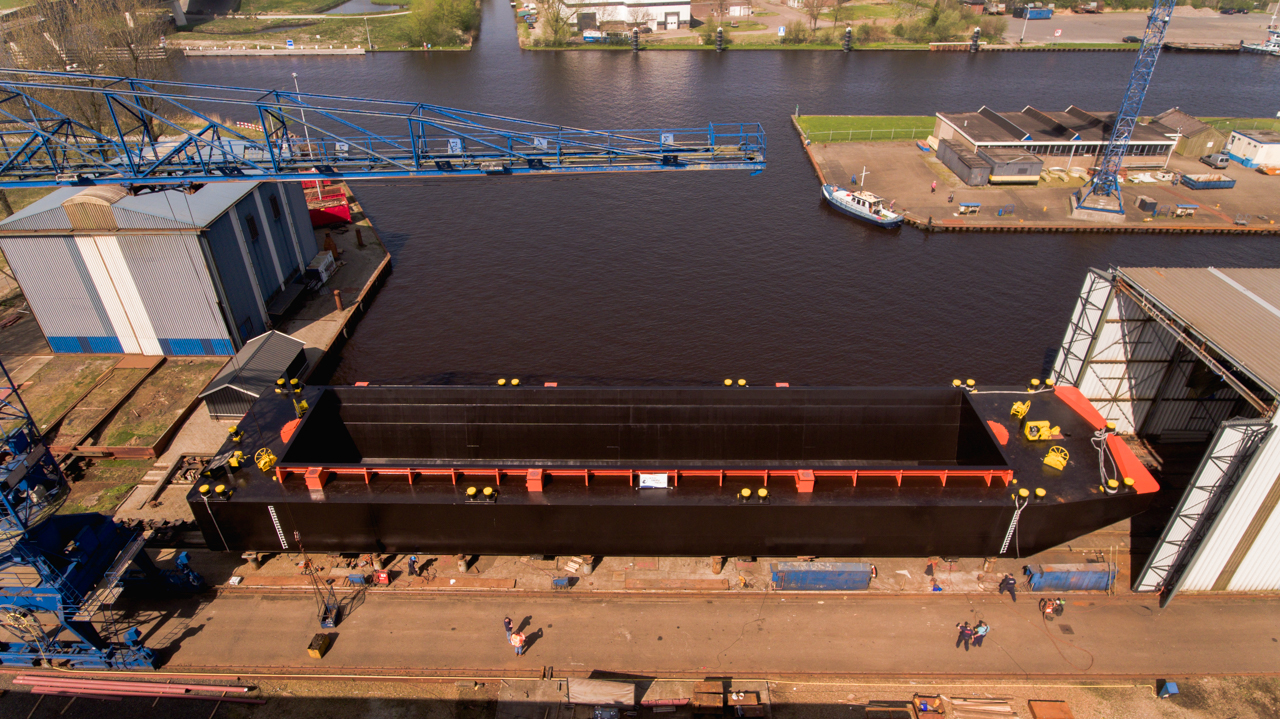 Construction of 7 hopper barges
Project Description
Construction of a series of 7 hopper barges.
Clients challenges and questions
Dutch Marine was requested to supervise the construction of a series of 7 hopper barges at a Dutch Shipyard. It turned out that the project was overambitious for the yard. Due to improper management of the shipyard there were serious delays in the construction of the barges until finally the yard collapsed.
Dutch Marine was requested to assist and to complete the construction of the barges by providing multiple solutions to get the construction back on the schedule.
Operation
Together with the involved broker Dutch Marine managed the supervision of the construction, liaised with designer, Class and Shipping Inspectorate to manage the registration and certification of the barges. When shipyard run into trouble and serious delay`s occurred. It became clear the yard wasn`t capable due to mismanagement and finally went bankrupt.
Dutch Marine invited 8 yards to take over the project. Two yards in the Netherlands where selected. One to finalize the construction of the sections already built and one to construct the remaining 3 barges. Dutch Marine Holding set up Dutch Marine Projects B.V. and took over the project on behalf of the client. The barges were successfully constructed, certificated by both RINA and Dutch Shipping Inspectorate and were finally delivered to the client in UK within the timeframe set. Salient detail: Client preferred to use the original supply partners to finalize the project, as he didn't want them to be left alone with pre-manufactured components and nothing goes to waste. In close coorperation with these suppliers we finalized the project.
Resources
Dutch marine liaised with Class RINA, Dutch Shipping Inspectorate, Designer, Kadaster, Thrustee, Owners Legal advisor, Suppliers and the two yards to finalize the project within time frame and budget.
Duration of the project
Dec 2016 – September 2018
Notes
The mutual efforts and trust in client made it possible to get the project back on track and finalize it. Together Everyone Achives More